Special Session SS13
28 June 2017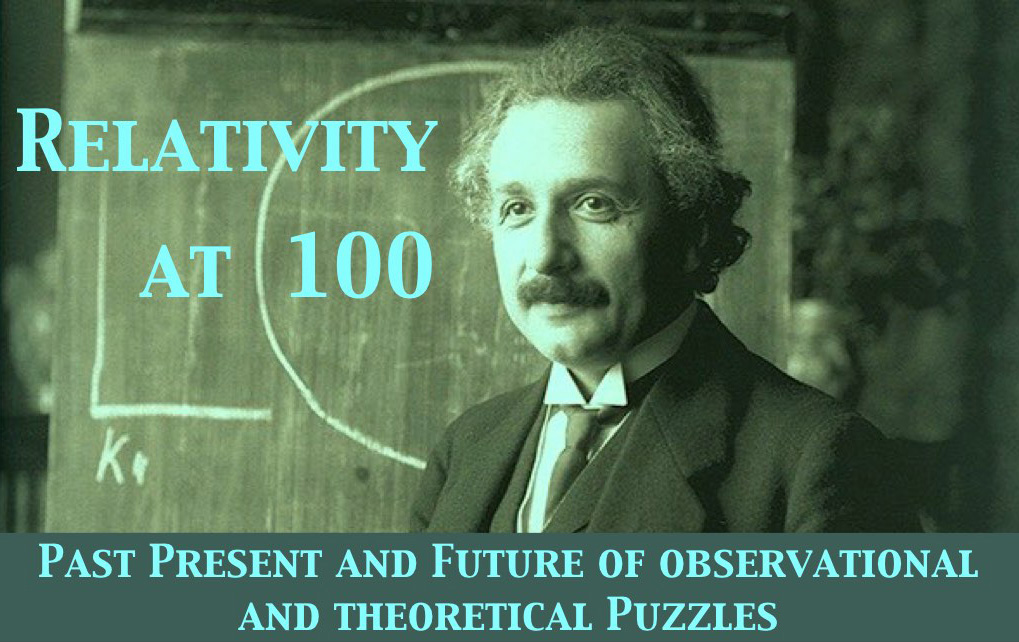 News: A few one-minute presentations of relevant posters will be included.
Aims and scope
To remind our colleagues that the present grows out of the past and leads to the future. With this goal in mind, we have planned three 1.5 hour sessions on aspects of General Relativity as we see it, with 3 half-hour time slots within each, devoted to past, present, and future discoveries and problems.

Some time will be carved out for a couple of contributed talks and/or one-minute presentations of poster topics, particularly from young colleagues who will live to see these futures.
Programme
I. RELATIVISTIC ASTROPHYSICS

a) The lead-up to First Texas Symposium and the emergence of relativistic astrophysics (Luisa Bonolis)

b) Why relativistic effects are crucial in high energy astrophysics (Martin Rees)

c) [Unsolved problems and future missions]

II. THEORETICAL RELATIVITY

a) General Relativity - The first 50 years (Alex Blum)

b) Some themes in classical general relativity (Current problems and possible solutions (Jiri Bicak)

c) Beyond General Relativity, towards a quantum spacetime (Daniele Oriti)

III. GRAVITATIONAL WAVES

a) Einstein's Second Biggest Blunder: The Uncertain Significance of Gravitational Radiation (Virginia Trimble)

b) Current status of gravitational-wave observations with LIGO (Alessandra Buonanno)

c) LISA: exploring the deep Gravitational Universe (Monica Colpi)
Invited speakers

Jiri Bicak (Charles University, Prague)
Alex Blum(MPIWG, Berlin)
Luisa Bonolis (MPIWG, Berlin)
Alessandra Buonanno (LIGO Collaboration)
Monica Colpi (eLISA Collaboration)
Daniele Oriti (Albert Einstein Institute, Potsdam-Golm)
Martin Rees (Institute of Astronomy, Cambridge)
Virginia Trimble (University of California, Irvine)
Scientific organisers
Luisa Bonolis (MPIWG, Berlin), Jürgen Renn (MPIWG, Berlin), Virginia Trimble (University of California, Irvine)
Contact
lbonolis @ mpiwg-berlin.mpg.de
Updated on Fri Mar 10 10:40:17 CET 2017
---