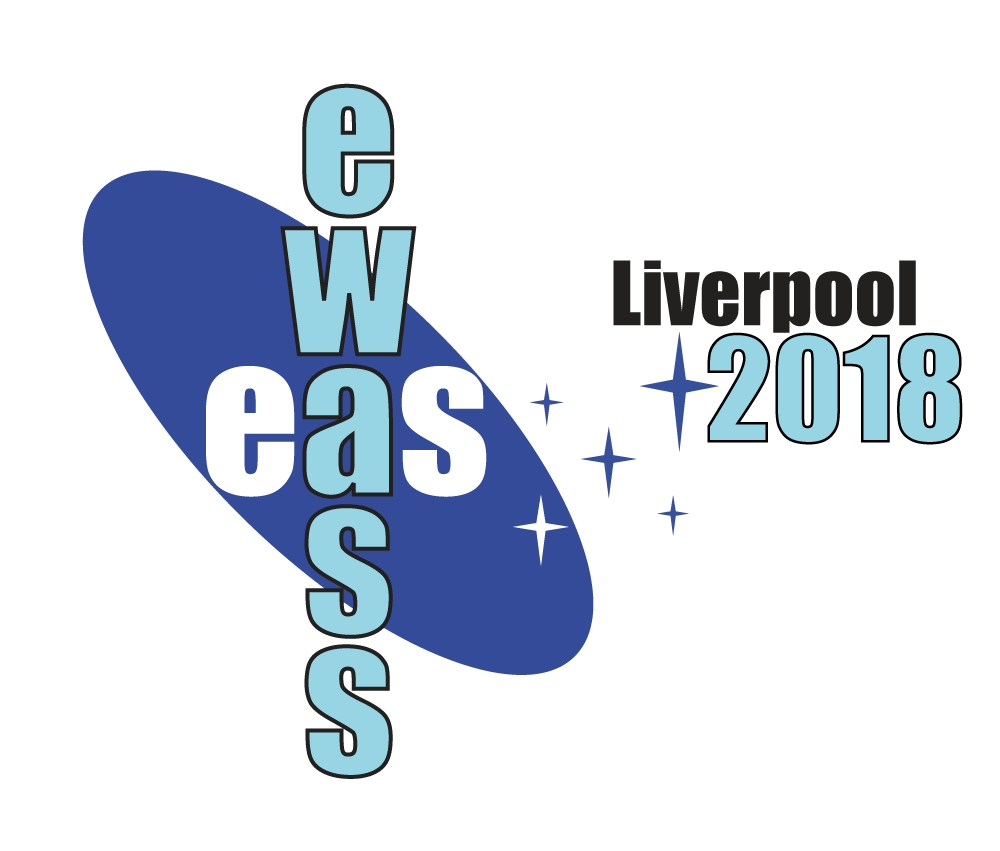 Welcome to EWASS 2018 !
European Week of Astronomy and Space Science
3 – 6 April 2018
Arena & Convention Centre (ACC),
Liverpool, United Kingdom
Joint annual meeting of the European Astronomical Society (EAS) and the National Astronomy Meeting (NAM) of the Royal Astronomical Society (RAS).
Important dates:


News
2017-Jul-28: The Call for Expressions of Interest to organise Symposia and Special Sessions had a huge response with 106 proposals received! Evaluation and selection by the SOC is on-going.
2017-Jun-16: The EWASS conference Poster is now available!
2017-May-08: Added Venue and Travel Information pages.
2017-Apr-21: Added the page on Organisers with the SOC members.