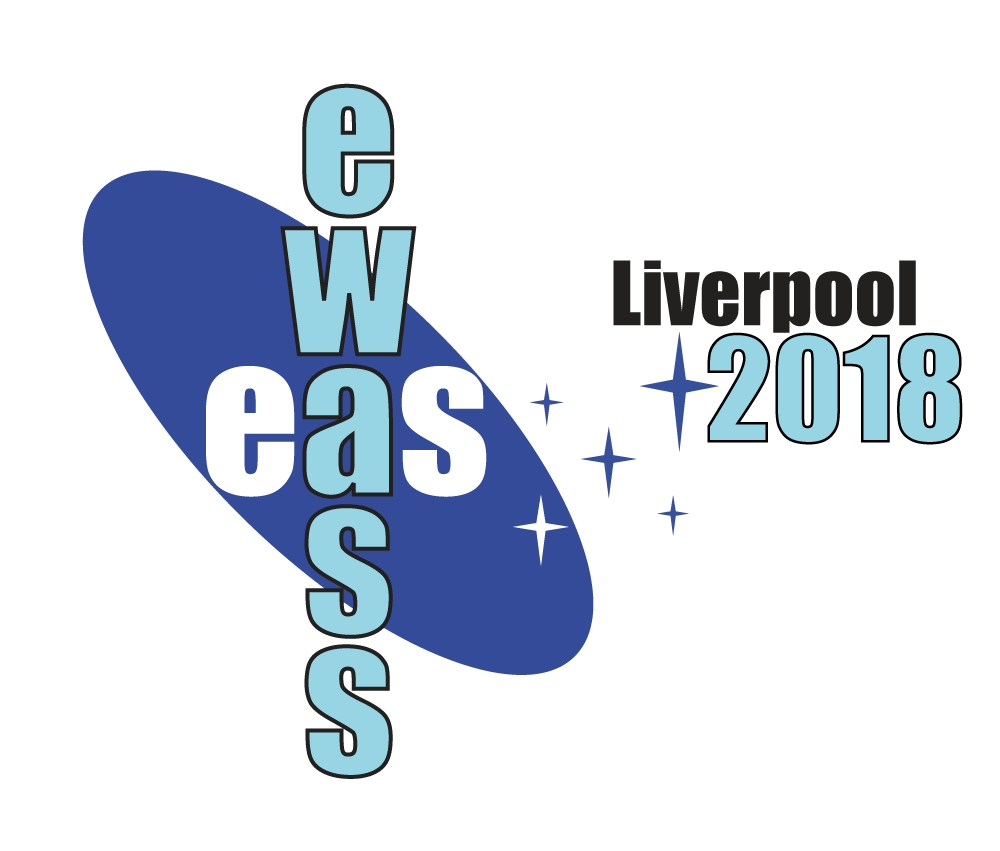 Welcome to EWASS 2018 !
European Week of Astronomy and Space Science
3 – 6 April 2018
Arena & Convention Centre (ACC),
Liverpool, United Kingdom
Joint annual meeting of the European Astronomical Society (EAS) and the National Astronomy Meeting (NAM) of the Royal Astronomical Society (RAS).
Important dates:


News
Anti-harassment statement
The EAS considers its annual EWASS meetings to be a privileged occasion for free and frank interchange of scientific ideas, as well as for the nurturing and creation of professional and social contacts. Any abuse of power or inappropriate behaviour has no place at the EWASS.