Social Events & Excursions
Social Events
Welcome Reception
The Welcome Reception provides an excellent opportunity to network, meet old friends and colleagues, as well as meet new people as the program begins. It will be held at the Manufacture des Tabacs, a former tobacco factory, now rehabilitated as a campus.
Date: Monday, 24 June 2019
Time: From 18:00 to 20:30
Place: Manufacture des Tabacs, Conference venue - 6 Rue Professeur Rollet, 69008 Lyon
Ticket: 5€ for participants (15€ for accompanying person). FULL
Student Event
This event, free of charge, is for PhD students attending EWASS in order to allow them to meet and exchange ideas. It will take place at The Monkey Club, located in the center of Lyon. An atypical place where you can enjoy a nice drink, in an elegant room with a cozy atmosphere, or outside on the terrace.
Date: Tuesday, 25 June 2019
Time: From 19:30 to 22:00
Place: The Monkey Club, 19 Place Tolozan, 69001 Lyon
Ticket: Free for registered students.
Pre-registration is required.
Conference Dinner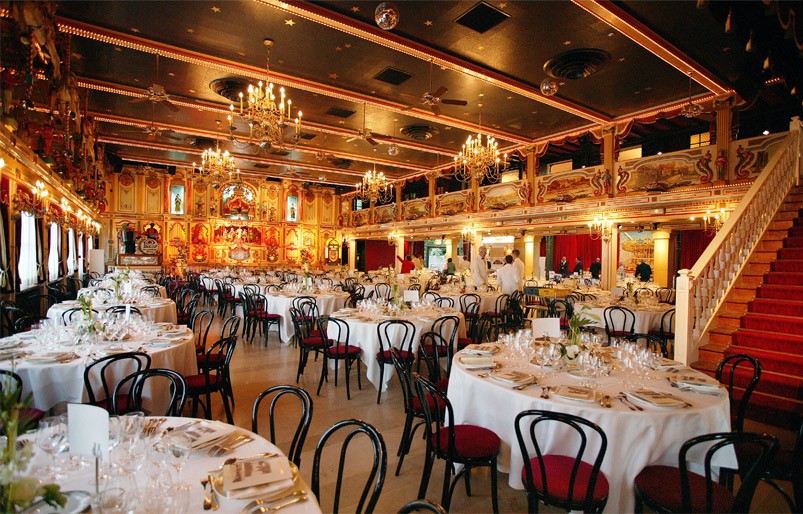 This year the conference dinner will take place at the Abbaye of Collonges by Paul Bocuse, triple Michelin-starred chef born in Lyon. Paul Bocuse has recently joined the stars, so we invite all the astronomers to meet and enjoy the delicious French cuisine under the stars of the most famous chef in the world. Located 5 km north of Lyon, on the banks of the Saône, the Abbey of Collonges welcomes you in a unique and resplendent environment. Transport will be provided.
Date: Wednesday, 26 June 2019
Time: From 19:00 to 00:00
Place: Abbaye of Collonges, Quai de la Jonchère, 69660 Collonges-au-Mont-d'Or
Ticket: 60€ for participants (90€ for accompanying person), transportation included. FULL
Excursions
If you would like to make the most of your trip to France, a selection of public tours in Lyon are available to book via the Lyon Tourism Website. Please note all tours are organised by third parties and are to be booked directly with the tour operators.